Development & Plasticity of the Neuroendocrine Brain
Our Work is Being Featured in Prestigious Journals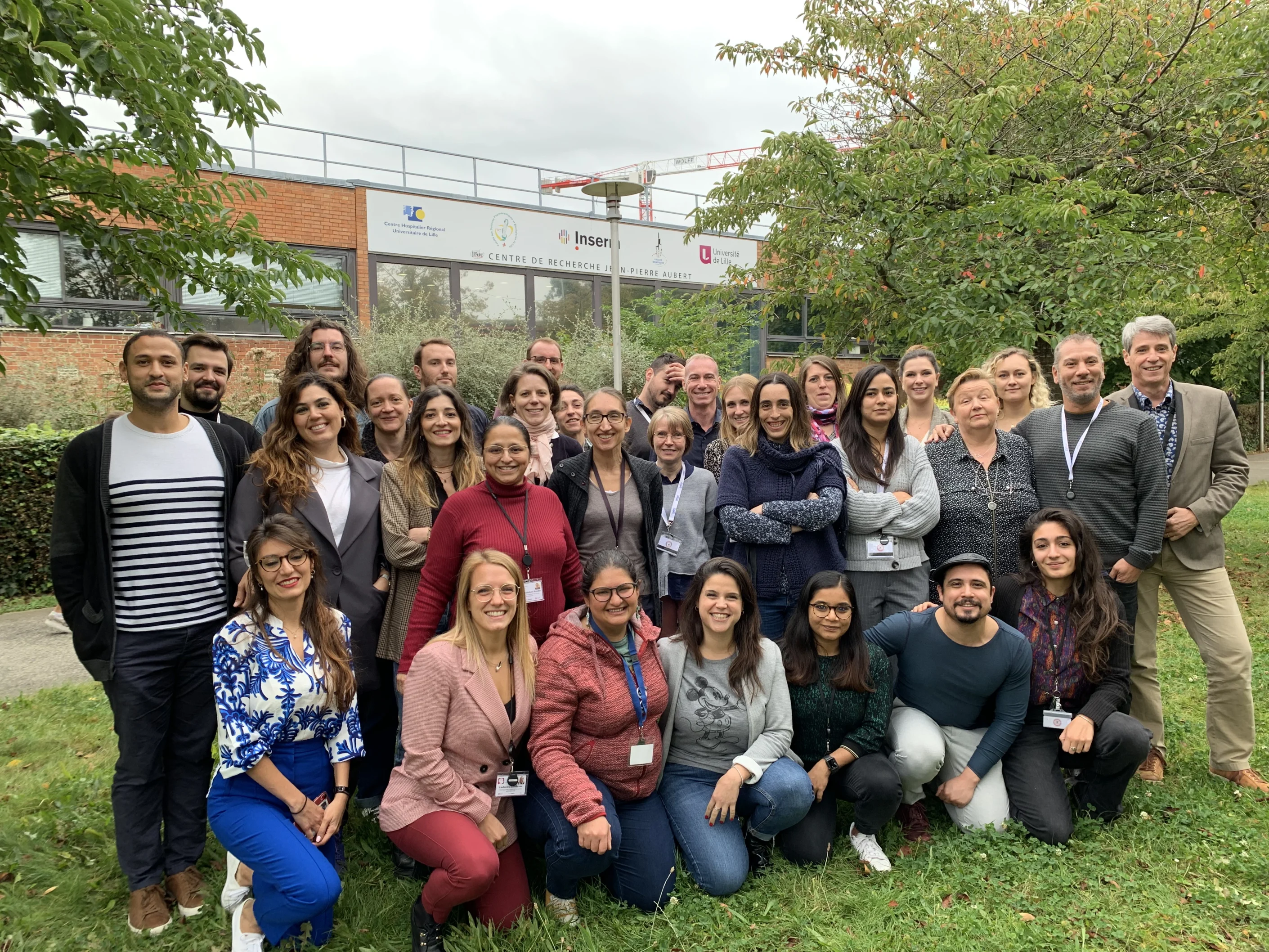 An integral part of the the Jean-Pierre Aubert Research Centre (JPArc) situated just outside of Lille city centre, the main theme of our lab's work is to unravel the complex interplay between metabolic and reproductive axes. We are proud to be a truly International lab integrating the skills of developmental neuroscientists, reproductive and metabolic disease physicians with ongoing collaborations with researchers all over the World.
Lab Director
Lead researcher and head of the laboratory
Vincent Prevot's research focuses on Systems Neuroscience and Neuroendocrinology, in particular the brain circuits that control reproduction and metabolism and the neural pathways through which they respond to peripheral information.
Group Leader Principal Investigator
Expert on developmental neuroscience and neuronal migration.
Paolo Giacobini's research focuses on understanding the neuronal control of reproduction and the molecular mechanisms underlying fertility disorders.
Group Leader Principal Investigator
Expert in the neuroendocrinology of obesity. Sebastien's general research interest is to study the role of the perinatal environment and neurodevelopmental mechanisms in lifelong obesity and metabolism.Find out more about Sebastien's work.

Dr Virginie Mattot, Ph.D.
Principal Investigator &
Group Leader
Expertise in : Vascular biology (angiogenesis, endothelial activation, endothelial cell functions and properties) and vascular extracellular matrix. Ongoing projects: Tissue biophysical properties in the communication between the periphery and the brain: specific roles of blood vessels and extracellular matrix.

Principal Investigator &
Group Leader
With a strong background in vascular biology, my research focuses on the study of the interactions between endothelial cells and tanycytes in the median eminence of the hypothalamus, and on the communication between tanycytic populations.

Dr. Marc Baroncini, M.D, Ph.D.
Principal Researcher & Neurosurgeon (CHRU)
Marc is a neurosurgeon, hospital practitioner at the University Hospital of Lille. He is interested in the anatomy of the hypothalamus, hypothalamic control of metabolism and deregulation in eating disorders. He is also involved in the surgical pathology of cerebrospinal fluid.
Dr. Vincent Florent, M.D, Ph.D.
PH in nutrition (CH Arras)
Vincent is a hospital physician specializing in clinical nutrition, metabolism and eating disorders. He is conducting several translational studies including the study of the communication of the hypothalamus with the periphery in humans. He has designed an innovative virtual reality therapeutic game program called VERTEXA, aimed at treating eating disorders.